Crush your next launch initiative with this simple launch plan generator.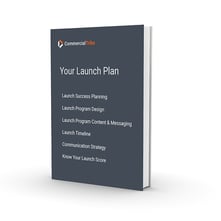 "Failing to plan is planning to fail."
Are you responsible for launching
New products
New sales messaging
New sales processes
An M&A transition
Sales kick-off
Are you tired of the sales team ignoring all the great work you've put into these initiatives?
Don't make the same launch mistakes. Answer some simple questions about your next launch initiative and we will generate a FREE launch plan for you!
Your launch plan should include more than just a communication plan. You need a strategy to manage change, drive engagement, and build behaviors that will make your sales team want to embrace change.
Fill out the form and start creating your FREE launch plan using our simple generator today!